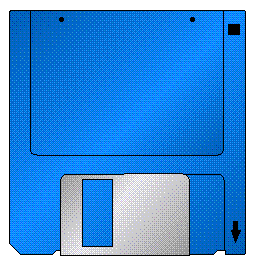 Wizardry is a Registered Trademark of Sir-Tech, Ltd. and all material with the exception of the RMG guide and related work is copyright 1981-2004 Sir-Tech, Ltd.  This guide and the related work is copyright 2004 Real Millennium Group & Backdoor Trot Productions, and not to be reproduced by any means without prior written permission.

FLOOR 9: After arriving on this floor, you are again offered a choice of either heading directly to the lowest level or remaining to explore the penultimate floor of Werdna's domain. There is only one way to reach Floor 10 - a chute within a short distance from the Express Elevator. You can either head directly to the chute, or take the time to explore the floor. However, once you arrive FL10, there is no way to return to the upper floors without taking the Transport Zones to the castle or defeating Werdna.

THIS PAGE IS STILL UNDER CONSTRUCTION, PLEASE
CLICK HERE
TO JUMP TO THE LINKS AT THE BOTTOM OF THE PAGE, OR PRESS THE BACK BUTTON ON YOUR BROWSER.
ESTIMATED DATE OF COMPLETION IS JANUARY 2007.

SEE OUR
UPDATE PAGE
, TO FIND OUT WHEN THE PAGE IS DONE.
RMG Game Guide Links:

Wizardry V: Heart of the Maelstrom

Be sure to visit the

Welcome to Wizardry Group

for more Wizardry info and special items like midi music files, desktop icons, and the entire Wizardry Guide available for download as it is completed.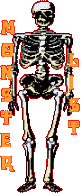 The Final Quest:

Very close you are now to victory - and having your characters enter their Heroic Legacy. If you have taken the time to explore all of the upper floors of the Proving Grounds, your party should be very well armed and more than strong enough in power and magic to have little difficulty getting through the final two floors of the maze. If you jumped directly here from FL4, you're going to have a slightly tougher time against the foes you will face, but as long as your characters are around EL 14 or 15, you should be able to fulfill the Quest. For these two floors, the NES version returns to the original layout, so the one map will suffice in finding your way around.

Final Thoughts:

Now you have made it through the classic CRPG Proving Grounds of the Mad Overlord, and are ready to take on the sequel - The Knight of Diamonds. You can either import your current set of adventurers, use the pre-made characters in the game, or start from scratch by creating a brand new party in Proving Grounds, then import the Level 1 characters to Diamonds. Naturally, you can't do any importing in the NES version, so must create a new party.

Surviving the Monster Allocation Center: